You saw our wonderful gathering photos but I did forget to show you the new projects we made.
The Hexie gogo teeny table topper
This cute little runner could be for Christmas if you used Christmas fabrics – we just used my new Coonawarra Reds with my favourite Essex Putty linen background and a Cosmo Seasons #5006 variegated red thread.
With button embellishments and our wonderful iron on leave in EPP hexie papers this came together quickly and easily.. yes you could still get it done for a Secret Santa gift!
There may also be a few kits left including everything you need for $20 plus the pattern.
the Christmas Dilly Bag
This again used my Coonawarra Red fabrics, Essex linen in sand colour and some Basically Hugs fabrics. But scrappy anything of course will look great.
The pattern comes with an iron on transfer for the little stitcheries which you stitch all at once before fusing the included precut iron on hexies to the bag and making up this cut hexie dillybag..
big enough to fill with all those Christmas goodies…
a few kits left for this one also at only $20 plus pattern.
Gather Ye Blessings:
This one didn't end up being a Gathering project (I made a few spares whilst deciding) but it was finished in time..
The pattern includes applique paper, precut EPP iron ons for the diamonds, squares and circles and of course all instructions.
with a little EPP, a little gluestick applique and a little stitchery it can be personalised for you.
We have the metal stands as pictured or we have cute little wall hangers with a Christmas star in the 12" width for only $10 each.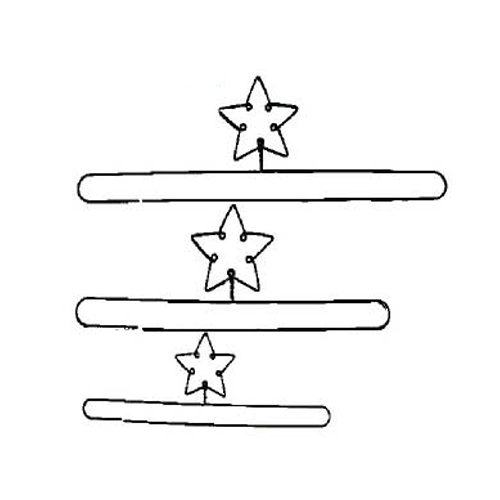 These are not on the website and as I'm madly working on new websites they may not get there on the current one…
but if you're keen you can just phone or email Jo on 03 62001304
til next time
hugs from Helen